First Osprey and Best Yet
I just had my first sighting of an osprey this year, and bless me if the bird didn't pose for me with a fish in its claw! Look at this: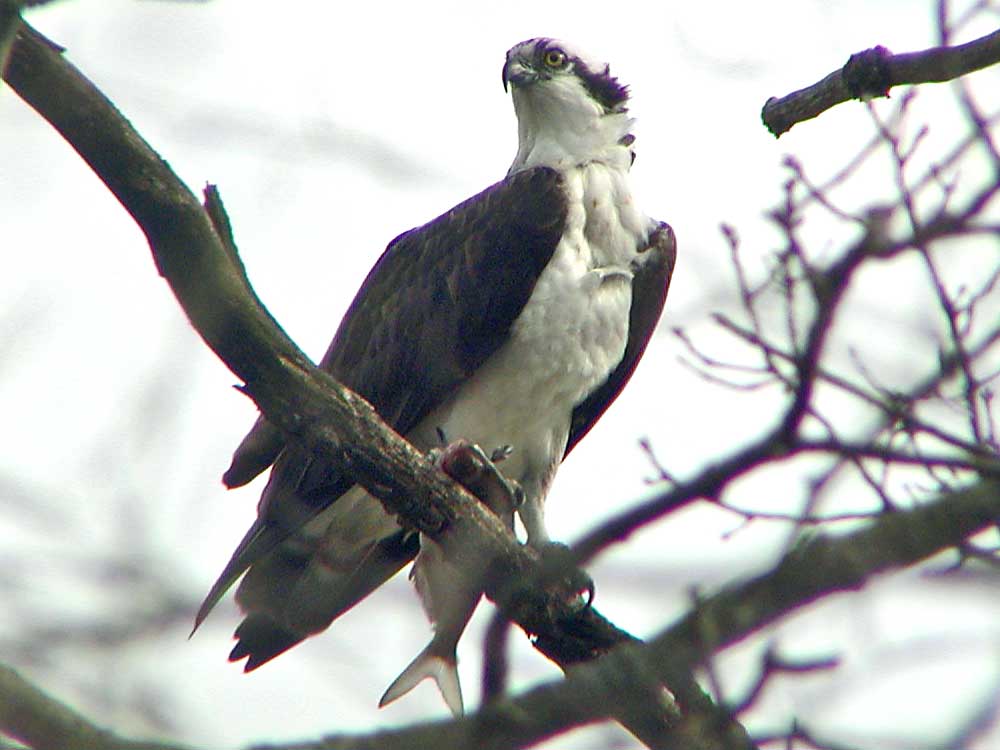 I took this on the north side of the duck pond. I first spotted the bird in flight as it flew west along the duck pond. I went chasing after it, but it doubled back and perched in a tree just about where I had been in the first place. There were rather a lot of branches between me and the bird so I had to manually focus. At least there weren't leaves on the branches!