Local Birds
I went out for a morning walk up our street. Immediately, I was greeted by the call of a crow from the tree in the front yard of the house across the street: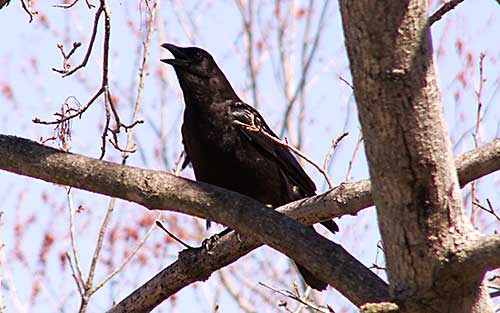 It didn't hang around very long, and I'm not exactly overly proud of this shot, but I include it here for historical reasons.
At the end of the street, I saw that a flock of robins (American Robins for my international readers) had moved into the woods. I'd seen such a flock over at the duckpond a few days ago, but over there they don't cooperate and are very had to capture in a picture. But at the end of the street, they seem more cooperative.
This one virtually posed for me. Allowing me to get quite close before flying off: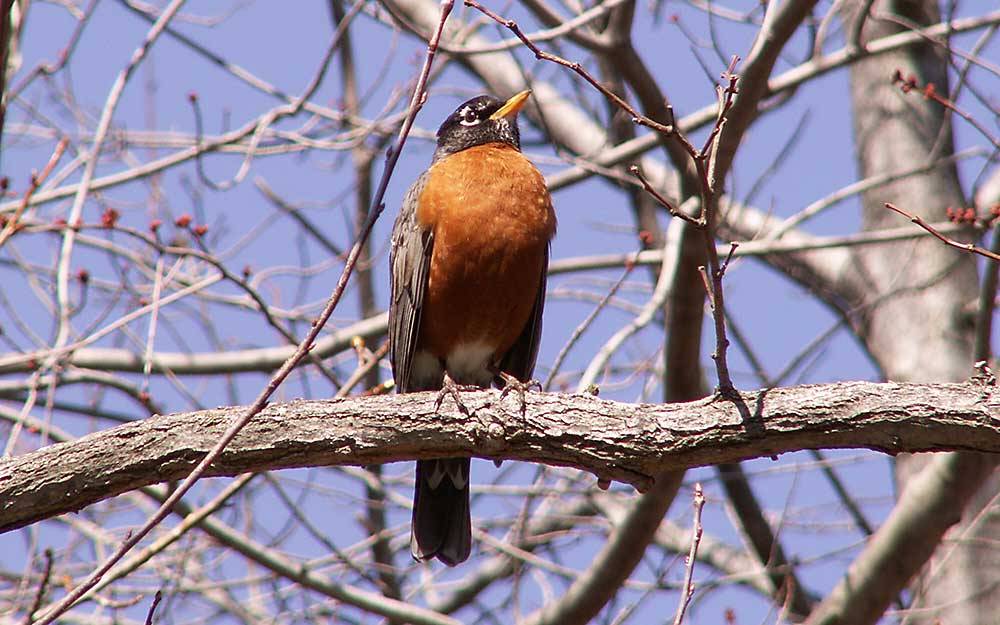 Then I spotted this one. I suspect that this is a somewhat older bird. It didn't look very chipper and seemed somewhat fluffed up compared to the others. But it might have just been enjoying the sunshine: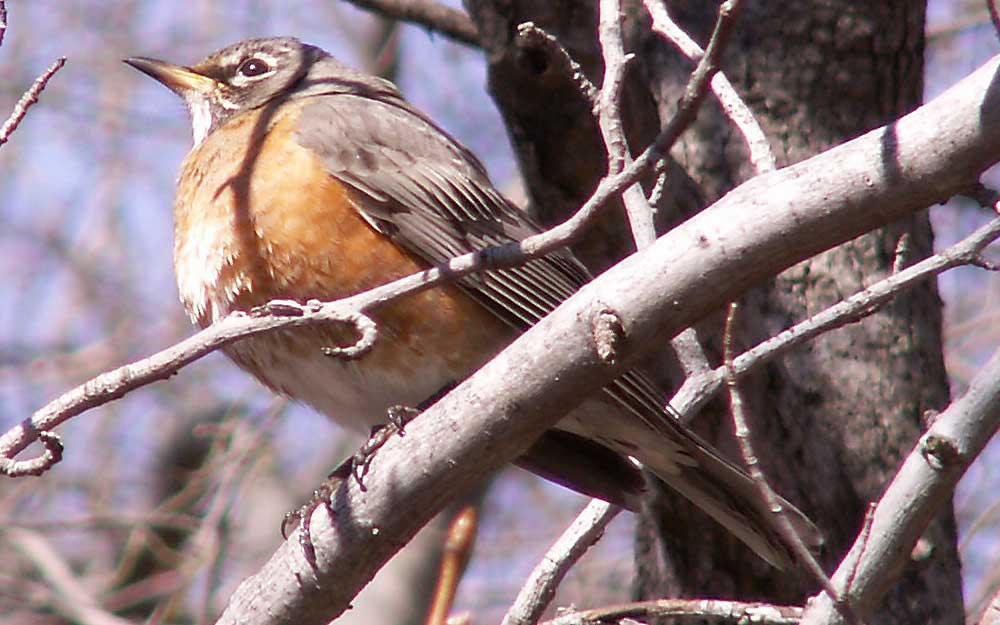 And, speaking of enjoying the sunshine, this one was standing by the kerb (yes, that's the British spelling). It too allowed me to get very close (close enough for this shot, anyway) before flying off. This is a case where I have used cropping to get what amounts to a 2.8x of extra zoom because this image is cropped from the original pixels (although I did apply a little bit of Photoshop sharpening).