Now This is a Baltimore Oriole
I had wandered off to the ocean without telling anyone where I was going. The truth is that I only made the decision when I reached the bridge on Sunset that joins Wanamassa to Asbury Park. Even then, I nearly changed my mind because my feet were already aching. But I persevered. Meanwhile, Pam and Denise decided to go for a walk around Deal Test Site and they came upon a Baltimore Oriole that was acting rather oddly. It was in the grass and hardly moving. Indeed, it almost let Pam pick it up before fluttering off.
Pam and Denise came searching for me, but it didn't occur to them that I would have gone all the way to the ocean. This was, after all, the first time I've ever walked the whole way there are back (about a mile each way). When I finally arrived home at about 4:30, Pam suggested we pop along to Deal Test Site to see if the bird was still there. At first, we couldn't find it, but as luck would have it we guessed right about the direction it had taken and there it was, still in the grass: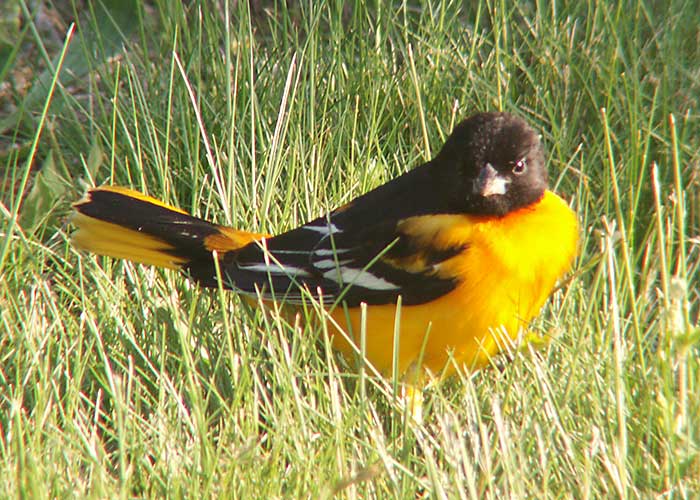 This time, it was clearly nervous at my close approach, although I was nowhere near as close as Pam had been earlier, and it flew off and up into a nearby tree where I was able to get these two shots: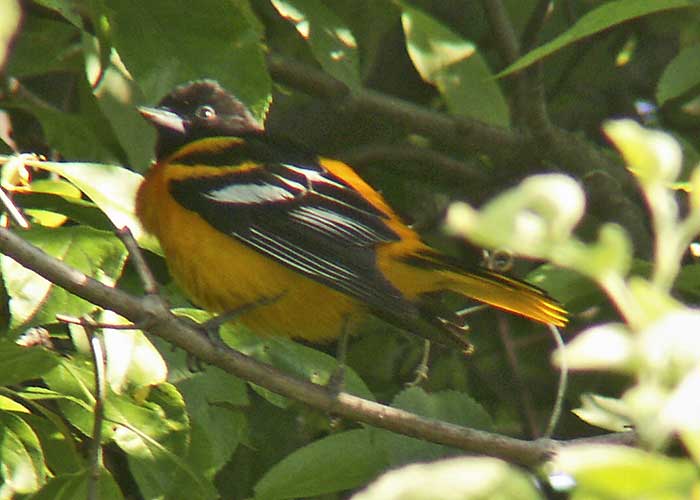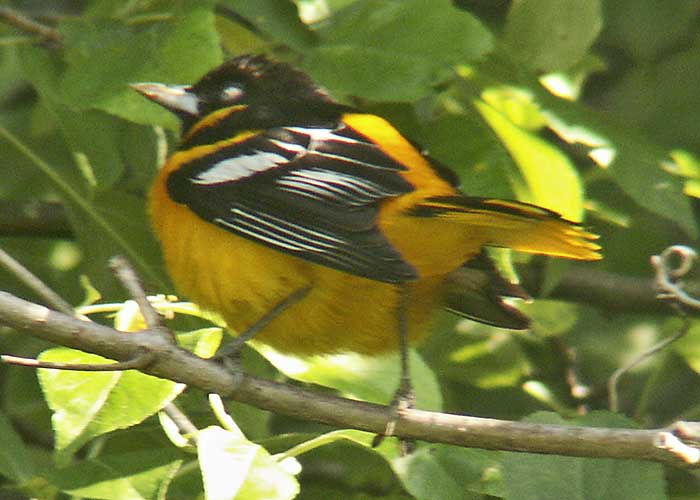 We checked back later before leaving the park and it had moved on, so we're hoping that there was in fact nothing wrong with it.