Other Birds in Trees
This afternoon was a time for birds to pose in trees for me. In addition to the warbler shots I just posted, I also saw these.
First, this great blue flew in from the west and perched opposite me. I was at the time trying to see where a kingfisher had landed. That darned elusive bird will not pose for me. I had seen it a few moments earlier and I thought it had perched in the tree across the duckpond. While I was scanning the tree in the hope of spotting the kingfisher, this great blue heron arrived:
and moments after it arrived, I agan saw the kingfisher flying towards the ocean. After taking pictures of the great blue, I set out in optimistic pursuit of the kingfisher and instead encountered the warblers.
But I also saw this house sparrow preening itself in a tree. It is very unusual for a house sparrow to be so unconcerned by my close approach: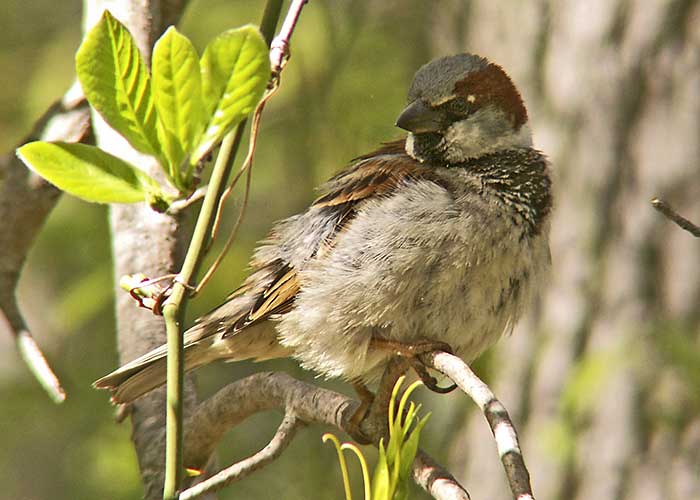 And later, while I was still seeking out warblers, I spotted this bird. I would have missed it altogether had I not seen it fly across the water when I was fifty yards away. My good budy, the black-crowned night heron: