A Different Teal!
Having given up on the egret, I set off towards the Firemen's Pond in the hope of seeing a great blue heron there. I'd caught sight of one flying in that general direction earlier. But it was not to be. There was also no sign of the green winged teals that I have been seeing there for weeks. Instead, I saw this solitary bird in the water: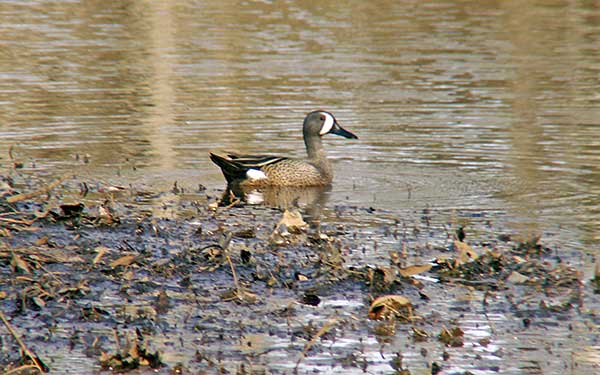 At the time, I didn't realize that this was a blue winged teal. Unlike its green winged cousins, this bird didn't seem to be at all upset by my arrival. It even came closer to me as I waited on the bank for a better picture: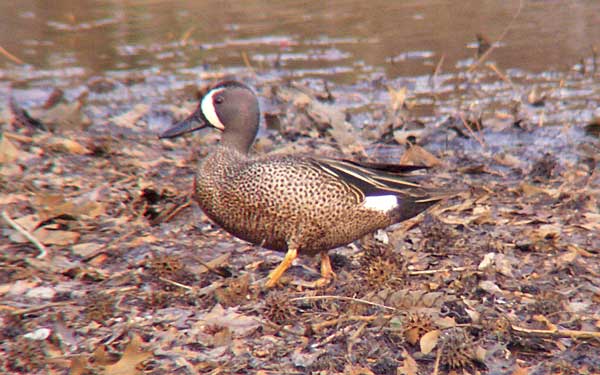 And to my surprise, it obliged.