Sparrows
You'd think that sparrows would be easy to photograph -- there's so many of them. But actually it's hard trying to get a really good shot. I've taken some sparrow pictures, this week, but none of them will knock your socks off: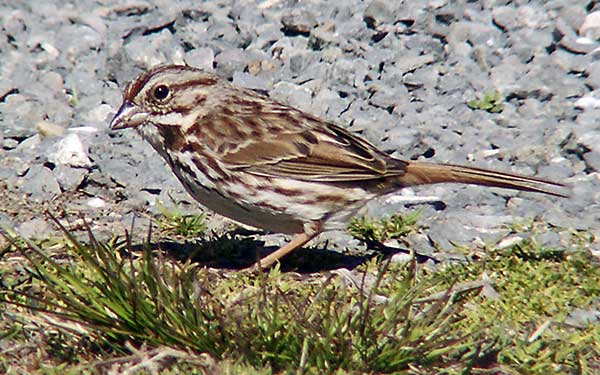 That song sparrow was in a neighbor's front yard. It wasn't about to let me get very close.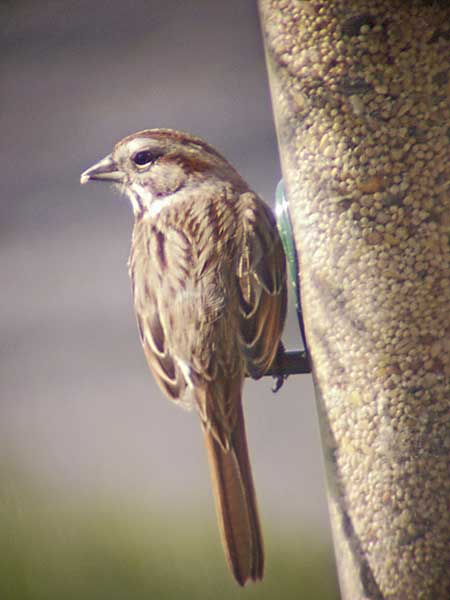 While this song sparrow was on the feeder. I took this picture through the very long lens from the top of the front steps. I was hoping to be able to get another shot using my normal setup to compare the quality, but so far the birds have not cooperated.
This house sparrow shot was taken from the other side of the feeder, and the bird was moving its head, hence the slightly fuzzy look. Still, it shows what will be possible when the right moment arrives: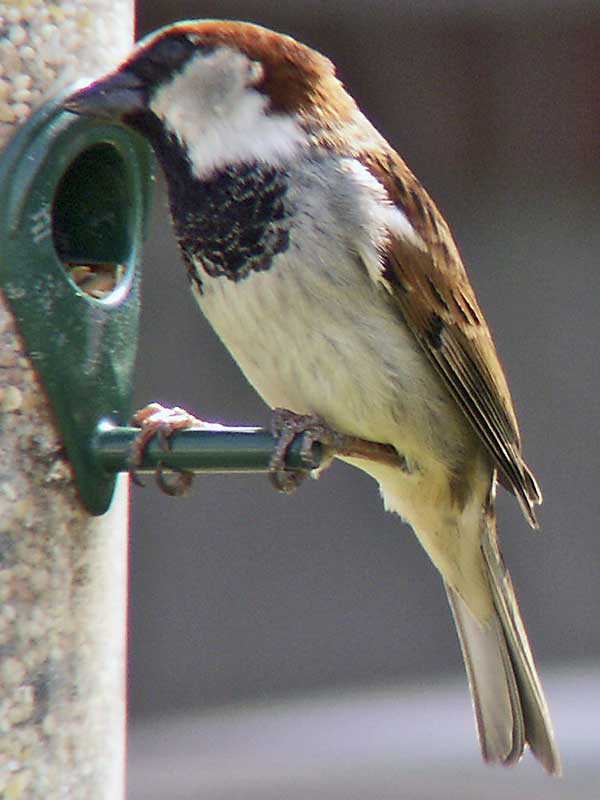 Finally, another song sparrow in another neighbor's front yard. This one was perched here for just a few seconds. I had to move quite quickly to get to a halfway decent angle; even then, I had to help this shot some after the fact in Photoshop: