GBH Action Shots
It was overcast and somewhere between brisk and chilly this morning, but undetered I went out hoping to find the egret and/or great blue heron again. No sign of the egret, and I would have missed the great blue had it not flown across the water at Wanamassa Drive North just as I was approaching. Had it flown across a minute or two earlier, I might never have noticed it in the tree across the water because it blended right into the background.
As it was, it gave me the chance to try out a feature of the new camera whereby it will continually take pictures, but only keep the last ten shots. This allows me to point the camera at a stationary bird and keep on shooting until something happens. As anyone who has watched a great blue heron for any length of time will tell you, it can be quite a long time before it does anything more interesting than turning its head this way or that and occasionally curling its neck.
But this morning, I got lucky!
Take your marks:
Get set: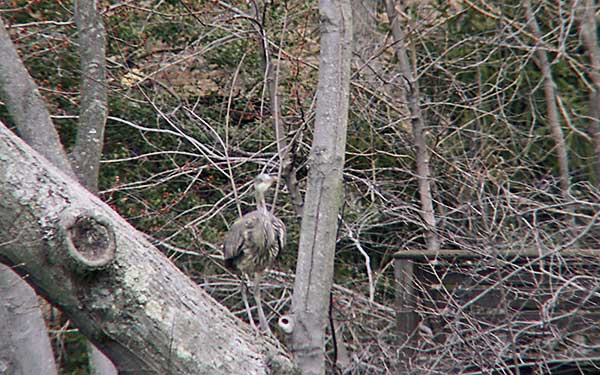 Go!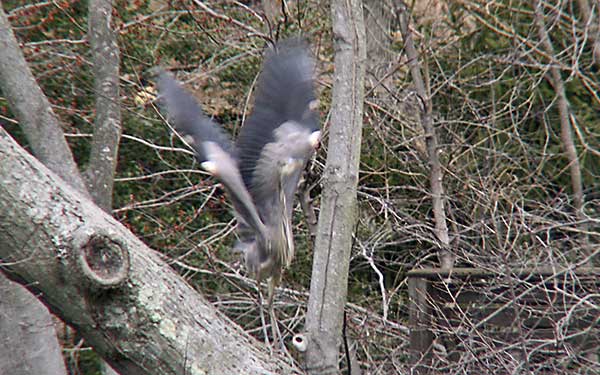 Fasten your seatbelts: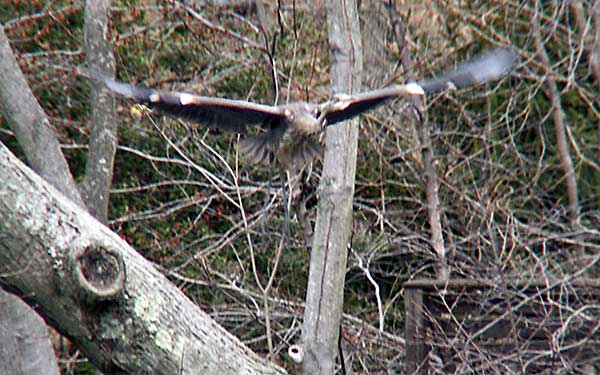 Chair backs in the vertical position: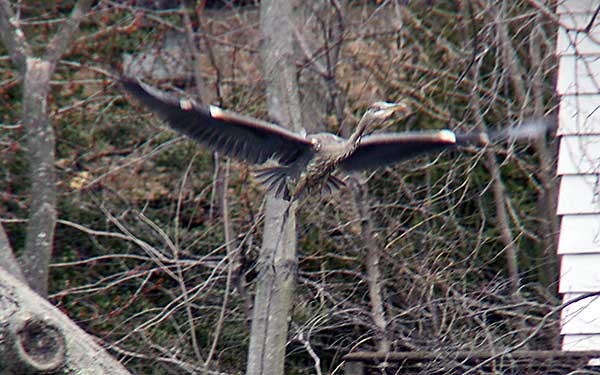 Turn off all electronic gadgets: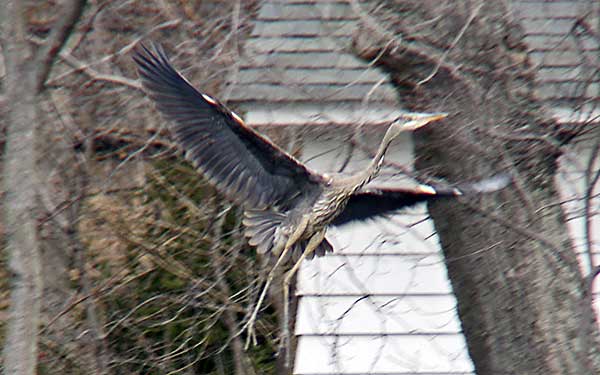 Thank you for flying GBH:
Unfortunately, I took my finger off the button a couple of shots too early. The bird alighted on that branch, and ten minutes later was still there (I took this picture at a different angle to get the white house out of the frame):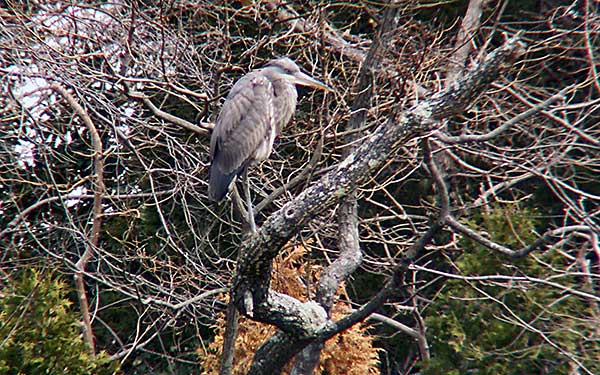 Had it been either warmer or brighter, I might have hung around some to see if anything else was going to happen, but it was too cold, so I walked back home to see how good these pictures were. Brighter light would have given me sharper images but all-in-all, I can't complain.