This Year, It's the Sparrows' Turn
Two years ago, I happened to be pointing my camera at a female cardinal in the backyard, and was astonished to get this picture: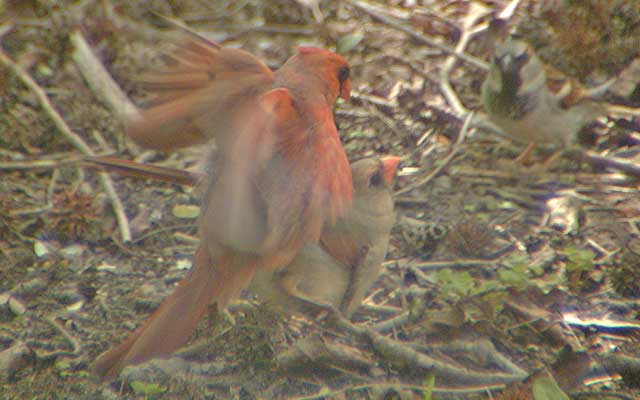 Well, this year, the house sparrow was not so much a voyeur as a participant: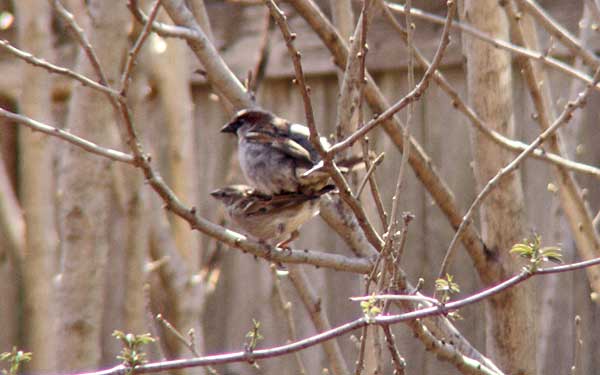 At first, I had no idea what I was capturing with the camera. The birds were some distance away; they were hardly filling the little focusing square in the middle of the image viewer. But it didn't take me long to realize. What struck me most was just how gentle an encounter it seemed to be. Between sessions, the two birds would sit comfortably on a couple of adjacent branches: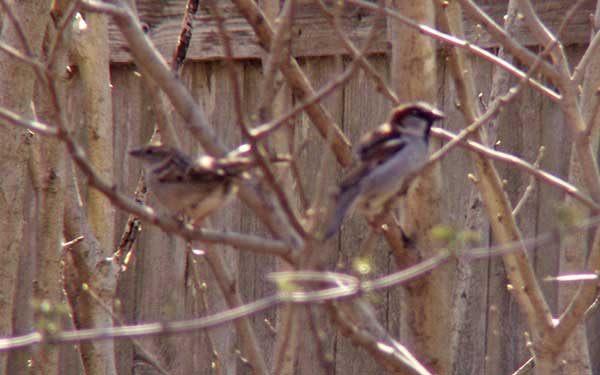 I found myself musing about the difference in style between these two surprisingly gentle birds and the sight of a mallard chasing through the water after a female, edged on by all his buddies before coupling with much quacking and flapping of wings -- mind you, doing it on the surface of the water must of itself create an extra level of tension.