Close Encounter with an Egret
Friday was a beautiful day, so I allowed myself the luxury of an afternoon walk and look what I found at the duckpond!
The bird was obviously a bit apprehensive about my proximity, but it tolerated my taking quite a few shots, including this marvelous close-up (I took this shot without any supplemental lens on the front):
Finally, it got fed up with me and flew up into a tree, allowing me to get this shot: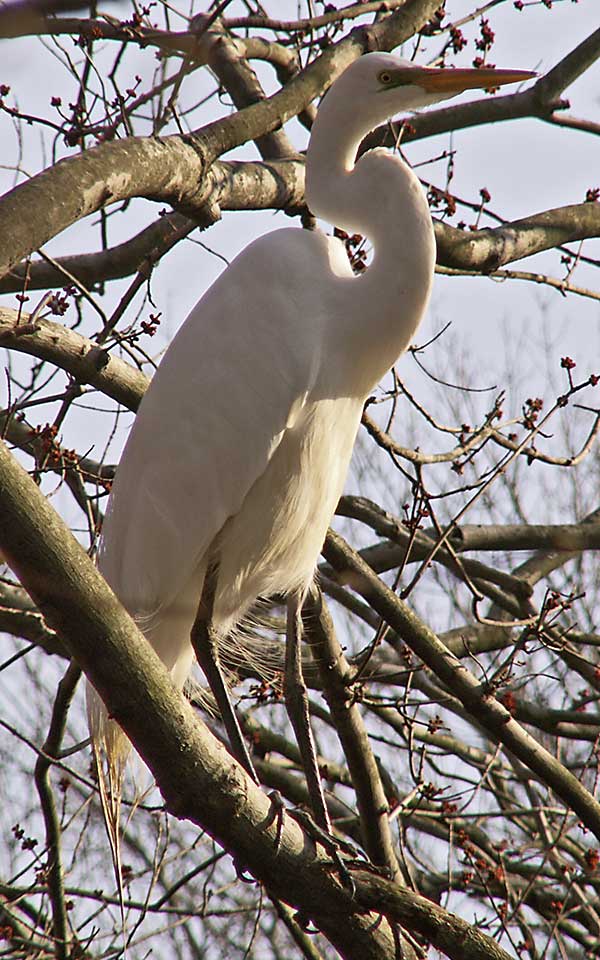 Generally speaking, we only see egrets during the migration months. They stop by here on their way north. Unlike the herons, some of which stay here for the summer, the egrets are just passing through.